Please note that information here is gained only from the websites, and you should check out authors' credentials before buying goods or services.
Please see their various terms of use for purchased prints or high res downloads: generally for personal display only, not for reproduction or website use.
With a measure of self-determination, old book + perennial skills = new you!
Your internet searches for an online Pitman's Shorthand and English dictionary may come across the following link from American Libraries Internet Archive www.archive.org/details/englishshorthand00pitmiala which is a digitization of the Centenary version of 1913. It is not New Era, which did not appear until 1922. There are many differences in theory details between the two versions and so the above book is not suitable for learners, but is of course of great interest to existing writers. The text-version generated by OCR from the scans is not really of use, as there is no shorthand, and the text produced has crossed all the columns, thus shredding all the entries.
The American Libraries Internet Archive has very many digitized old shorthand books that you can read online and most can also be downloaded as PDFs, enabling you to avoid paying antique prices and spend it instead on your New Era books or shorthand pens. Pre-New Era shorthand will confuse the beginner, but the advice, discussion and shorthand learning tips are always interesting to peruse, and are equally relevant today. You can clipboard the interesting sections and build up your own "advice" file, especially beneficial for those learning on their own.
Please be aware that many of the Internet Archive PDFs are now being offered by third parties as reprints with a recent "publishing date" and the unwary buyer may end up with an outdated historical version of shorthand, whether Pitman's or otherwise, when they thought they were buying a modern shorthand book. A few of the adverts have small print advising you of this, as a disclaimer against scanning faults, but many have nothing to indicate the actual age of the text being offered.
The Internet Archive site also provides OCR-generated text versions of their books, which often contain mistakes in recognition because of the lack of crispness of the original letterpress pages, as well as strings of strange characters as it has failed to cope with the shorthand outlines. I believe most New Era books are still in copyright, therefore they do not appear in that Archive. It is not guaranteed that any of the digitized books are actually out of copyright, and so you are not necessarily free to do as you like with them. The archive is for scholarly and research purposes, see their terms of use http://www.archive.org/about/terms.php
Using a fountain pen with a generous ink flow for your normal longhand writing will accustom you to writing fast with a light touch, a good habit to have if you should later on acquire a flexible-nibbed pen for shorthand writing. However, if you try to write Pitman's Shorthand with a normal steel-nibbed pen, or a cheap one with miserly ink flow, this will have the opposite effect of causing you to dig the paper, in a fruitless effort to form the thick strokes.
If buying from Ebay – undescribed yellow-looking nibs are not always gold, they may be unyielding gold-plated steel, or even plain steel with yellow reflections from the surroundings. I prefer to see "14K" "18K" etc on the nib neck.
Both Goulet and Noodlers have many informative videos on YouTube.
Shorthand (Google Plus Community)
https://plus.google.com/communities/106379397755322437889?hl=en
"A place for pen shorthand enthusiasts from all over the world." Discussing all systems, both present and past. Owner based in Moscow, Russia.
Pitman for Geeks
www.pitmania.com & www.shorthand.mkz.com/default.html General points on the system, a simplified and entertaining introduction to the general principles before you start your Pitman's Shorthand learning in earnest. Writer based in Ontario, Canada.
Shorthand Shorthand Shorthand
http://shorthandshorthandshorthand.com
Devoted to pen shorthand, mainly Gregg but everyone welcome. History, tips and good advice from a shorthand enthusiast, and an especially interesting page comparing shorthand writer versus tape recorder.
Teeline (Google Plus Community)
https://plus.google.com/communities/112274173180941575512
"An unofficial Teeline community". Owner based in UK.
Gregg Shorthand
http://gregg.angelfishy.net The definitive site for Gregg Shorthand, including full teaching materials and extensive descriptions of the system's revisions over the years. Includes the Gregg Group http://greggshorthand.blogspot.com for contact and discussion, and forum www.greggshorthand.proboards.com
Gregg Shorthand Readers, Writers and Fans
www.facebook.com/groups/2221533661
Ford Shorthand
www.fordshorthand.com An alphabet replacement, based on the same character-shortening principles as Teeline. There are no rules, it is 100% legible and accurate, with negligible learning time. You can double your writing speed almost instantly. Journalists without shorthand and students of all ages would benefit hugely. Worth a try by those with hand problems e.g. stiffness, cramp, as there is less to write and neatness can be maintained. It may also possibly help those with poor sight, as the characters are plainer. Free to use but please see website for terms of use.
Keyscript Shorthand
www.freewebs.com/cassyjanek An entirely alphabetic shorthand, devised by Janet Cheeseman, a Pitman teacher who has used Pitman's principles of writing by sound as a starting point for her shorthand which uses only the normal lower case alphabet, thus enabling it to be either handwritten or typed. Her comparisons page shows it to be faster than other similar systems. Author based in Australia.
Spanish Shorthand
http://lataquigrafia.blogspot.co.uk/ Promoting Spanish version of Pitman's Shorthand, with many links to articles of interest. Author based in Buenos Aires, Argentina. Written in Spanish but accessible through Google's translate option.
Hindi Shorthand
http://shorthandhouse.com Author has devised his own shorthand, based on Pitman's, both in English and Hindi, and is active in promoting the learning of shorthand and associated office skills, to create and increase employment prospects. He aims to further develop Sanskrit shorthand. Self-learning books offered for those who are unable to take advantage of other forms of instruction. Writer based in New Delhi, India.
www.archive.org/details/hindishorthandma005141mbp Adaptation of Pitman's Shorthand to Hindi language, published in 1925, but bear in mind it may be based on pre-New Era Pitman's. Introduction in English and remainder in Hindi characters. Read on-screen or download as PDF or other formats.
- - - - - - - - - - - - - - - - - - - - - - - - - - - -
The are many shorthand sites and articles to be found but no website alone can replace professional tuition and graded instruction books, the best route to gaining a good working skill in shorthand. If you come across a less-than-encouraging blog about the "difficulties" of shorthand, please remember that the initial frustrations do pass as you work through the lessons and build your skill, and they should not be allowed to deflect you from your goal. You can easily learn in months, not "years" as is often quoted, if you apply yourself to it methodically. Demolish the distractions and share the victories, rather than the other way around!
Shorthand Tracey http://shorthandtracey.co.uk & http://shorthandtranscription.co.uk Tracey Jennings, based in UK.
Mrs Renuka Williams https://www.facebook.com/renuka.sundaram 25 years' experience as professional stenographer, based in India.
Both these ladies offer a Pitman's New Era Shorthand transcription service for those intriguing undeciphered texts or old journals you may have lying around. Tracey also offers pre-New Era historical shorthand transcription.
Shorthand Translation Services http://shorthandtranslations.com
Translations from Gregg by Ms Letha Sanders and staff, based in Colorado USA. Their related website www.shorthandclasses.com is aimed at encouraging learners and contributors, to promote interest in shorthand of all types.
Teeline Shorthand's Blog by holdthefrontpage staff
www.ipernity.com/blog/38906/home Many interesting shorthand articles with good advice on learning and exam technique, useful for students of all systems.
Hold The Front Page
www.holdthefrontpage.co.uk Everything of interest to the would-be journalist, with an occasional shorthand article.
Wannabehacks
http://wannabehacks.co.uk/student/2011/04/11/the-unconfined-joy-of-passing-100wpm-shorthand-and-why-everyone-can-do-it Encouraging short article by a Teeliner with tips for success.
Brighton University journalism http://www.brighton.ac.uk/sasm/about-us/news-and-events/news-2013/university-of-brighton-helps-put-shorthand-on-the-map/ Article and informative 8-minute NCTJ Youtube video on the importance of learning shorthand for journalists
Shorthand Sue Teaches Teeline
www.youtube.com/playlist?list=PLB5606B7DCFF8668E
or http://jmu-journalism.org.uk/shorthand-sues-video-masterclass/
Six informative YouTube videos on Teeline basics, produced for Journalism course at Liverpool John Moores University.
Pitman Training
http://www.pitmanlondon.co.uk/documents/building-to-high-speed.pdf The notes refer to Teeline but there is a much good advice and encouragement for writers of any system.
Computerised shorthand:

Stanislav Sarman has created programmes to convert text into Pitman 2000 or Gregg.
http://steno.tu-clausthal.de/Pitman.php
The Pitman version is not 100% accurate, and therefore should not be used to actually learn the system, as the learner will not know which are the incorrect outlines. Outlines that it cannot produce are displayed as a shorthand question mark.
Text to Pitman2000 conversion A Pitman 2000 writer has created a program to carry out this conversion, and has given permission for a sample to be included here. The text of "Desiderata" is public domain since 1976 and can be found online, but the shorthand sample remains the copyright of the conversion program author.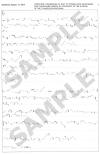 Click the thumbnail to get the full 678KB JPG
http://www.intersteno.it/uploads/enews63.pdf A short article in their June 2014 newsletter on "Shorthand against dementia"
See www.long-live-pitmans-shorthand-reading.org.uk/blog-downloads.htm for MP3 dictations of all my Blogspot articles.
Inserting slashes into your dictation material
www.toddolivas.com/court_reporting_articles/slasher-court-reporting-teacher-tool.asp "Court Reporting Teacher Tool Slasher 1.0" - Paste your text in on-screen to get the slashes inserted every Nth word, so you can produce timed dictations.
Online Stopwatch
www.online-stopwatch.com Stopwatch, countdown, metronome and various timers. If you count down for one minute and repeat a line-length sentence of shorthand down the page, you can find out your speed with minimal amount of calculating - words in sentence times lines completed. Create a sentence with all your favourite flowing outlines and phrases to get maximum confidence-boosting wpm!
Incorporated Phonographic Society
www.the-ips.org.uk "The world's oldest society of shorthand writers" This society has been going since 1898 (and since 1872 under an earlier name) and they offer independent speed examinations for both typewriting and shorthand and a quarterly IPS Journal. Writers of all shorthand systems are welcome. When you visit their website, I am quite sure you will like the Pitman's shorthand of their logo, as it will help you add to your list of useful contractions! They no longer hold meetings and live dictation sessions in Bishopsgate London, but they do now offer webinar dictations, and you should email Mrs Mary Sorene (who is an ex court reporter in Pitman's and stenotype) for further information.
BBC World Service
www.bbc.co.uk/worldservice/learningenglish Lots of varied articles to read and listen to, as well as download, in crisp clear BBC English. General interest articles as well as explanations on points of language.
Stenospeed
www.stenospeed.com Free dictation sounds files to use online or download, speeds 40wpm to 230 wpm, plus word lists, for all keyboarders, typists and shorthand writers, to help improve speed, skill and vocabulary. American voices.
Steno Stream
http://stenostream.blogspot.com Lots of audio from 80 to 225 wpm. American female voice.
Stenocourtreporting
http://stenocourtreporting.blogspot.com Steno (machine) shorthand site full of further links to dictation material in a wide range of speeds, all with steno in mind but useful to pen shorthand writers, as the speeds are stated, and common words/word groups can be practised. American voices.
Stenolife
www.stenolife.com Free dictation videos (some multi-voice) for steno students, for which you will have to log in to the site.
YouTube
www.youtube.com/user/walandnoah Many videos giving fast dictation for steno students. American male voice.
Internet Archive
www.archive.org/details/ActualBusinessLettersDictatedAtVariousSpeeds Ten dictations from 1 to 4 mins, downloadable individually or zipped. Very clear American male voice. The Archive Community Audio section is worth investigating – radio talks, news items, speeches, etc – but they are unlikely to be spoken slowly.
Teeline Online
http://teelineshorthand.org/dictationpractice.aspx Six dictations from 50 to 100 wpm, to enable you to gauge your existing speed capability, plus links to other dictation possibilities. English female voice.
Pitman Training
www.pitmanlondon.co.uk/shorthandspeed Page contains 223 audio tracks at speeds 40 to 130 wpm, all can be downloaded individually using "Save Link As...". There is also a PDF giving excellent and extensive advice on speed training techniques, well worth reading by learners of any system. English male and female voices.
Pitman Training Audio Library
www.pitmantrainingaudio.com/movie.htm Lots of dictations of isolated words, short sentences/letters/passages at very slow speeds (30-50 wpm). Lessons 1 & 2 suitable for Teeliners only (they list the Teeline characters), Lessons 3 to 14 useful for anyone. Each Lesson consists of several dictations. I suggest you use the Pause/Play button for typing out the passages, in order to look up and drill outlines, and not for when you practise the dictations! English male voice.
www.dictationsonline.com Very short passages from English literature, aimed at those learning to write English correctly, but slow enough to practise your shorthand on. The sentences are read at normal speed for comprehension, again very slowly twice for students to write in longhand, followed by a link to the text. Prepare the texts in shorthand beforehand to get maximum benefit. English male voice.
www.learnamericanenglishonline.com Excellent free website to help students learn English as a second language. The straightforward explanations are each accompanied by YouTube videos, spoken clearly and not too fast – practise your shorthand and improve your English at the same time. Vocabulary lists with pictures, to enable you to target the gaps in your knowledge of everyday words. The advantage of this site is that the words and phrases are the simplest and commonest ones, and sight and sound are used together to teach. The Links page gives many further sites where you can listen to spoken English. Author is an ESL (=EFL) teacher based in Minnesota, USA.
http://learnenglish.britishcouncil.org Has a variety of audio and video files scattered through the sections that you can use for dictation. Even the standard short introductions to the items need not be wasted, write them down as well! Audio files can be downloaded, and some also have a PDF of the text of the talk, ideal for preparing your shorthand vocab beforehand.
http://www.eslfast.com Aimed at those learning English as a second language. There are audios throughout the site, from single sentences to whole passages, at reasonable speeds. As the text is on screen, you can prepare your outlines in advance. The single sentence audios could probably each fit on one line of the shorthand pad, so are good for drills, if you keep your non-writing hand on the mouse and click the play button repeatedly. See their resources page for links to similar sites. American male and female voices. Based in Pasadena USA.
www.biblegateway.com/resources/audio The Bible in a variety of versions and languages. There is a choice of readers: Dramatized (several voices), George W Sarris, or Max McLean.
www.audio-bible.com The King James Bible in audio for listening online, narrator Stephen Johnston. The website is in large font to aid the visually impaired. I have timed the first chapter of Genesis at 170wpm, which is slow for listening but fast for shorthand writing. At this speed, it may be more useful to prepare the passage and write lightly in pencil over the top of your ink outlines. You can halve the speed by writing every alternate sentence
If using the Bible, then Proverbs is a good chapter to start with, as the sentences are mostly quite short, with more common words, and do not contain unusual vocabulary or names.
"Express Dictate & Express Scribe Transcription Playback"
www.nch.com.au/scribe/index.html The Dictate programme is designed to replace the dictaphone. The Scribe programme is for typing back the resultant audio files or any WAV or MP3. You can both make and take your own shorthand dictation. At bottom right of the Scribe screen there is a slider that enables you to vary the speed of speech, with pitch maintained, from 25% to 225%. You can easily halve the speed of a file but below 50% hearing the words becomes a strain and the resultant drawl may send you to sleep. The functions can also be operated via the keyboard.
The Express Dictate programme is offered as trial, but Express Scribe is FREE, but with some limitations on file types that can be opened, as confirmed on their page www.nch.com.au/scribe/kb/free.html.
Audacity
www.audacityteam.org/download This simple FREE sound editing program can be used to dictate WAV or MP3 sound files, and edit or insert silences to slow the speed.
Keyblaze Typing Tutor
www.nchsoftware.com/typingtutor/index.html A very simple FREE programme for learning to touch type* which enables you see the keys layout and and be prompted for correct fingers without ever looking away from the screen. If you have to look at your fingers when typing, it is very easy to miss out a line or whole chunk of your shorthand or text copy, reducing accuracy as well as speed. It is well worth the effort learning to touch type, especially the numbers row which is often not learned as thoroughly as the others.
*Definition: using correct finger for each key and not looking at the keyboard
ASETNIOP Keyboard for Touchscreens
www.asetniop.com Typing on the 8 home keys only, using chording for the less frequent letters, and two other keys for shift and space. Proposed as a visible/invisible keyboard for touchscreen devices. Although still under development, you can learn and practise it, using your normal keyboard, via the easy tutorial which also introduces advanced features, such as autosuggest/complete and stenographic substitution.
Typing to Music
http://chinstrapmusic.blogspot.com/2011/04/chin20-pitmans-gramophone-course-of.html This may bring back memories for those who learned typing to music – six recordings at approximately 3 minutes each, of music combined with metronome at increasing speeds, taken from "Pitman's Gramophone Course" 78 rpm vinyls from the beginning of the 20th century. The sixth one is more conducive to Scottish dancing and you may find your feet tapping as well as your fingers!
Parliamentary reporting and speech capture
http://iprs-info.org

http://www.intersteno.org/useful-links
Shorthand Dates This link www.gracesguide.co.uk/wiki/Sir_Isaac_Pitman_and_Sons gives a list of dates of various shorthand systems from 16th century and Pitman historical dates up to present.
Google Books: Popular Mechanics November 1914, Shorthand advertisement on page 17 A very effusive advertisement to encourage the learning of shorthand and promising huge salaries for little outlay, as do most of the advertisements in the magazine. A cartoon portrait drawn with Pitman's Shorthand outlines from 1891 at the British Library: www.bl.uk/onlinegallery/onlineex/evancoll/a/largeimage73120.html
http://turniprail.blogspot.co.uk/2010/09/shorthand-training-in-victorian-railway.html Social history article on shorthand training for railway workers.
Reminiscences www.sagazone.co.uk/forums/thread/13419/?start=0 Older shorthanders and typists reminiscing on experiences of learning their skills, and the quirks of the office machinery of their time. In pre-computer days, typing and paperwork had to be got right first time, as the typewriter ribbon ink was going immediately onto the paper, and so instant accuracy was the essential – no backspacing on a screen or auto-correct, and no saving to disk of what you have typed, but only the prospect of stopping to correct multiple carbon copies for every typo. Younger learners today need to strive for typing accuracy more by willpower than mechanical necessity, a praiseworthy achievement as it develops the quality of self-determination and "stickability", and I am sure we older shorthanders are cheering them on every step of the way!
York Castle Museum, UK Pitman's Shorthand in two diaries written by a soldier during the First World War, during the Palestinian conflict of 1917-18. The newspaper article shows some photos of the pages.
www.yorkcastlemuseum.org.uk/page/ViewNewsArticle.aspx?ArticleId=79
www.dailymail.co.uk/news/article-2539287/Museum-uncovers-100-year-old-diaries-WWI-soldier-no-idea-say-theyre-written-SHORTHAND.html (article is dated 14 January 2014)
WKU Library Blog (West Kentucky University) has a picture of a drawing plus shorthand for deciphering - it is not Pitman's, and looks more like Gregg to me.
http://library.blog.wku.edu/category/university-archives/ Scroll down the page to the item "Military Broadsides" dated 5 Feb 2013.
http://library.blog.wku.edu/files/2013/02/1770_shorthand.jpg
Mount Desert Island (Maine, USA) Historical Society has some historical shorthand they would like deciphered. "During the American Civil War, James M. Parker of Mount Desert, Maine served in the First Maine Heavy Artillery Regiment from 1861 to 1864. During the course of his service, the 23-year-old soldier wrote many letters to his 20-year-old sister Letitia. But only one two-page letter, written in October 1863, is written in shorthand." It is Pitman's, seems to be one of the US variants, and it also appears that the young man was still learning the system, using full strokes for nearly everything. Scans of the shorthand are on their Facebook page, and you can also contact them via their website:
https://www.facebook.com/pages/Mount-Desert-Island-Historical-Society/293338594265?fref=ts
University of Alberta, Canada Here is a historical piece of Pitman's Shorthand that you might like to have a go at deciphering, from the Sir Samuel Steele Collection at the University of Alberta in Canada, found scribbled on the back of one of his memoir sheets, with a request from the conservators for "any ideas?". Steele was a North West Mounted Police officer in Canada in the 19th century. I have posted my own effort at reading it, but you may be able to see instantly what I have not. http://steele.library.ualberta.ca/?p=247
Deciphering other writings
If you enjoy squiggles other than Pitman's, and languages other than English, this site www.omniglot.com/puzzles.htm has a page showing good definition photos of puzzling inscriptions, marks, writings, various shorthands and languages that the contributors would like deciphered and which you may be able to help with. The site is about languages and writing systems.
"More Words" Word game word finder
www.morewords.com Word searches for all or part of words, and much more, for word games, puzzles, crosswords, anagrams etc. It is also very useful for finding words containing the same groupings of letters, to help practise points of shorthand theory and build up vocabulary.
Apostrophe Protection Society
www.apostrophe.org.uk "The little apostrophe deserves our protection. It is indeed a threatened species!" Run by John Richards, retired reporter/sub-editor. Straightforward help to use the apostrophe correctly.
Pronunciation
www.howjsay.com Free online talking dictionary of English pronunciation with 130,000 entries.
www.soundcomparisons.com This website from The University of Edinburgh gives "Accents of English from Around the World – hear and compare online". You choose a word from the list and a tabulation is displayed where you can hover over each regional variation to hear it spoken. This gives you some idea of the difficulties faced by any creator of a phonetic shorthand, and why your particular accent may not be faithfully recorded in Pitman's Shorthand. Fortunately our brains recognise that they are all variations on the same word, and we all end up writing Hay with Circle S for house, as below.
Trowbridge Museum
www.trowbridgemuseum.co.uk
Information on Sir Isaac Pitman's home town. A similar PDF is available from Trowbridge Town Council www.trowbridge.gov.uk/js/ckeditor/files/files/Isaacpitman.pdf
Gallery of Shorthand
www.galleryofshorthand.org Museum illustrating the role of pen and machine shorthand, both pen and machine, throughout history. Located in Federal Court Central Islip, New York, USA. The links Part I, II and III on home page refer to Youtubes of interview with its director.
Early Office Museum
www.officemuseum.com This is a website (not a physical museum) showing antique office illustrations and photographs of American offices, equipment, business training, typewriting and stenography from the 19th and early 20th century. Fascinating to view our predecessors in the art – our shorthand brothers and sisters, and fellow typists — and a great encouragement to keep this valuable skill going in our own time. Never again will you complain of having an ancient computer.
Pay attention to ... what?
Throughout this website I encourage thinking of shorthand while you are out and about, looking at adverts, road and shop signs etc, and taking shorthand study material with you on your Ipod or similar device. This 32-second YouTube from www.stoptextsstopwrecks.org on the dangers of texting while walking or driving is a reminder of what can happen to the incautious:
Creative Writing
www.articlesbase.com/writing-articles/writing-fast-how-to-write-10-times-faster-guaranteed-133442.html Here is a very short article on how to focus your efforts for creative writing and authoring, using the "F.A.S.T." method to break up the process into manageable sections. Of course, all your inspired output will be done in shorthand as well, so you can get your thoughts and ideas on the page extra rapidly, and will be streets ahead of anyone else using the method! Author Jeff Bollow.
Cloud Appreciation Society
http://cloudappreciationsociety.org You used to see pictures in the clouds, and now you see clouds that look like shorthand outlines. This website has amazing and very beautiful photos of "Clouds that look like things" from contributors worldwide, a good place to spend some of your relaxing time between practice sessions.
Smile International
http://smileinternational.org and http://uk.youtube.com/smileinternational
Smile International is a charity whose aims are "to relieve suffering and poverty through long-term development projects." Smile provides education, literacy and job skills programmes to enable people in poor areas to join the working world and support themselves, feeding programmes in Africa and Asia, and palliative care work in Kosova, both for patients and training of medical staff.
DEBRA
www.debra.org.uk UK charity providing nursing support for those with Epidermolysis Bullosa (EB), a currently incurable genetic condition, sometimes called "butterfly children" whose skin is extremely fragile and can tear or detach under even slight pressure. They offer "practical and emotional support, financial help and advice, respite breaks, and information on lots of different aspects of living with EB." They also commission research, and run a number of charity shops throughout UK to help raise funds. www.debra.org in the USA
Check out any UK charity's mission statement, financial summary and trustees at www.charity-commission.gov.uk
Weathercharts
www.weathercharts.org Comprehensive set of links to a huge number of weathercharts, ideal for professionals, hobbyists, students and travel arrangements.