PAGE DATE 10 August 2011
Contractions are outlines where some of the consonants or syllables are omitted.
Their purpose is to achieve greater brevity for common words, or to avoid overlong or awkward outlines.

They are never vocalised, except for the initially attached diphthong "I".

Most of them are written on the line, regardless of the first vowel of the contraction or any added prefix.

Many of them stand for two or three variations on the word, and as these are always different parts of speech, ambiguity is avoided. Lists below show some of these sets, for ease of practising. You can always add an extra disjoined Ell, Tee, Dee or other suffix to the basic contraction, if you felt it was necessary for greater clarity.

Derivatives can be formed by adding a prefix, suffix, hook, circle, loop, halving, etc, to the contraction. These additions are generally (but not always) vocalised but the contraction part of the outline remains unvocalised. Some of the "-ively" variations are not entirely consistent in the extent of their vocalisation, but the exact dictionary versions are given here; in any case you will not need to vocalise the outlines during normal writing.

All but 5 of the contractions use the dot for "-ing" so that they continue to be recognisable as contractions (see Suffixes General/Ing page for explanation)
There are many outlines that omit a lightly-sounded consonant such as "pos(t)man" "assum(p)tion" but as they behave according to the normal rules – fully vocalised, written in position and standing for only one word – they do not count as contractions.
Short forms consist of either one consonant stroke, or one vowel sign.

Contractions have two or more strokes.

The two names are merely a convenient way to split the groups. In the later instruction books "New Course" and onwards, this distinction is not made, all are called short forms, and their lists are split according to frequency, with the majority of single-stroke short forms showing up in List 1. This enables the learner to master the most frequent outlines first.
Ways in which contractions are formed:
It is well worth learning the derivatives and the related words at the same time, as this will prevent hesitation, when you might be wondering if the word dictated calls for a contraction or a full outline. When in doubt, you should always write the fullest outline you can, and look it up later.
Learning the outlines The best method is to insert one or two new outlines into a short easy sentence that fills one line of the notepad, then copy that sentence all the way down the page, saying it to yourself as you do so. The easy outlines "carry" the unfamiliar outline, and this allows you to write at a comfortable and even rate, thus avoiding any "stop/start" tendency. After a few lines, you know the wording and the shorthand, and so you can continue writing to the bottom of the page without the need to glance at the line above. This only works well for sentences; if drilling single outlines, your brain, fingers and eyes will most likely give up in disgust after only a few lines of unnatural word groupings! If you can't manage the whole page, move on and come back to that page another time.
You could take sentences from your instruction book and replace one or two words with the outlines you wish to learn, which ensures that all the shorthand is correct. If you are using a printed facility drill book, it may be helpful to write out the shorthand sentences given into your own blank notepad, but with only one sentence per page.
This is not high-speed practice, but it is a good opportunity to write your most perfect evenly-flowing outlines, to counteract any sloppy habits that might have crept in. You could go over the same page again for speed, writing over the outlines, or just filling another page, and if you time yourself you will get an astounding speed that will be a great encourager, even though it is not "original" dictation.
As every line is identical, speed calculation is easy:
Words per line x lines completed = total words written on the page.
Divide this by seconds taken, and multiply by 60 = words per minute.
This may help www.online-stopwatch.com
Abbreviating The term "abbreviation" or "abbreviating principles" met with in shorthand books is used to mean any method whereby the outline is made shorter or more compact i.e. using hooks, circles, loops, halving, doubling, producing an outline that still contains all the sounds of the word (in most cases). The term is not applied to contractions/short forms, which mostly leave out some of the sounds or whole syllables. In normal speaking, the term "abbreviation" refers to any method that makes either spoken or written words shorter (such as SE for South East, PC for personal computer), but within shorthand instruction books the word is used in a more restricted sense.
Several placenames (United Kingdom, United States and others) can be found at the end of the Contractions Optional page.
LISTS The lists below target specific points that may need extra practice. They are given in the same order as they occur in the Contractions Main list. You might find it helpful to print them off for your resource file, spacing them out and filling in the shorthand.
List A – Contractions using stroke Ing (all the others take dot for -ing)

List B – Contraction for only the singular/plural/verb

characterising

familiarising

distinguishing

extinguishing

relinquishing

Additionally, a contraction that ends with a short form which can take stroke Ing will continue to do so

electric (singular only)

responsibility (singular only)

irresponsibility (singular only)

suspect/ed (verb only)

ratepayers (plural only)

List C – Basic outline includes -ed

List D – Basic outline includes -ly

advertised

cross-examined

subscribed

discharged

undischarged

established

disestablished

re-established

exchanged

governed

misgoverned

incorporated (-ed only)

reincorporated (-ed only)

informed

misinformed

inspected

reinspected

respected

disrespected

expected

objected

suspected

projected

unprojected

neglected

prejudiced

unprejudiced

manufactured

mortgaged

organised

reorganised

unorganised

disorganised

performed

unperformed

reformed

practised

unpractised

proportioned

misproportioned

published

republished

represented

misrepresented

unrepresented

distinguished

extinguished

relinquished

unprincipled

commercially

substantially

insubstantially

unsubstantially

especially

financially

independently

indispensably

individually

imperfectly

prejudicially

mathematically

mechanically

probably

improbably

proportionately

disproportionately

irrecoverably

unrecoverably

non-recoverably

sensibly

insensibly

unanimously

uniformly

deficiently

efficiently

inefficiently

non-efficiently

sufficiently

insufficiently

proficiently

influentially

intelligently

unintelligently

intelligibly

unintelligibly

questionably

unquestionably

universally

remarkably

unremarkably

thankfully

unthankfully

inconveniently

irremovably

List E –Written above the line
List F –Written through the line

anything

character

commercial/ly

cross-examine/ed/ation

enlarge

executive

incorporated

influential

magnetic/ism

maximum

mortgage/d

neglect/ed

negligence

sympathetic

unsympathetic

thankful/ly

altogether

difficulty

List G – Intersections

denomination/al

enlarge

incandescence

incandescent

inconvenient/ly/cy

irremovable/y

misfortune

nevertheless

notwithstanding

ratepayers

unprincipled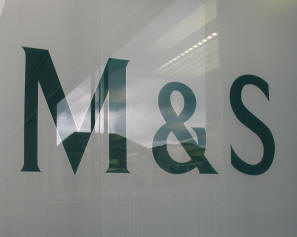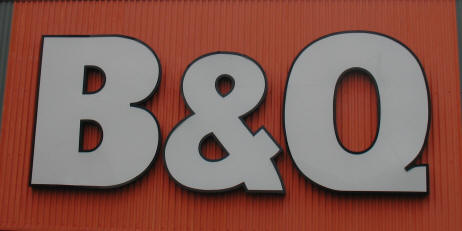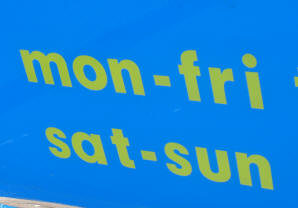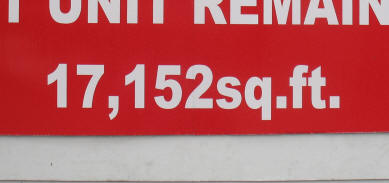 Initialisms, truncations and abbreviations - they may try, but they cannot catch us up for speed and convenience. However, the numerals are excellent "shorthand" already.